Pressure washing Vancouver sidewalks is one of our most frequent jobs, but from time to time, they need a bit of extra attention.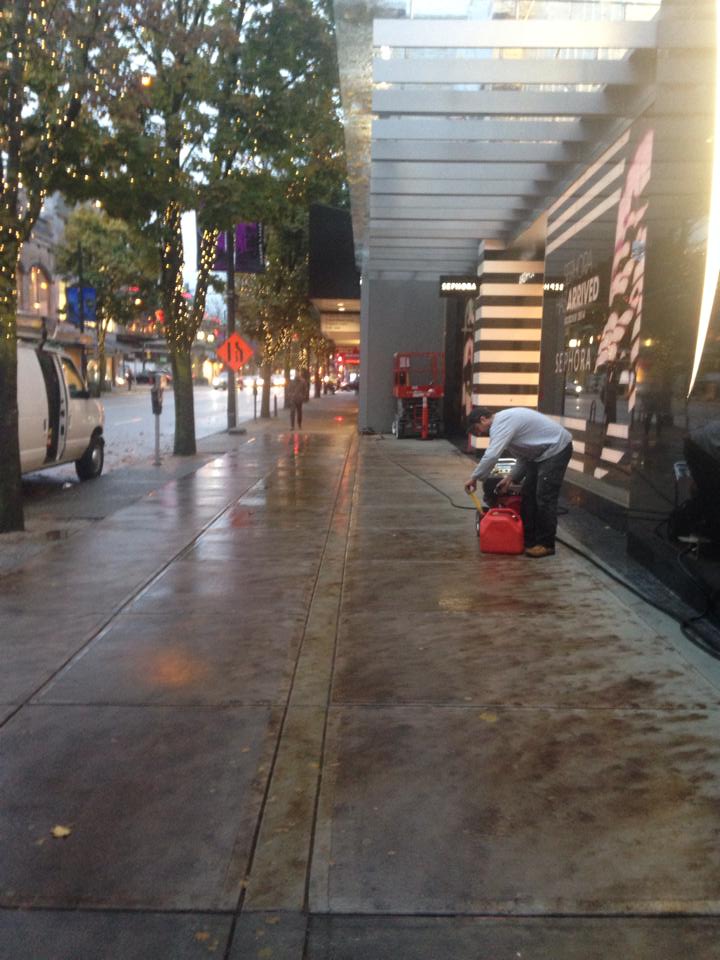 From the image above, it just looks as though the sidewalk is wet from the Vancouver's notorious rain showers. In reality, those rains have mixed with fallen leaves and stained the concrete sidewalks. The tannins in the leaves create a brown/red colour that can't be easily removed with our standard pressure washing techniques.
A combination of powerful jets, cleaning agents and years of experience, are required to restore sidewalks that look like this, to their original colour.
Something similar also happens to residential driveways and patios beneath trees. The bad news is that your own home pressure washer is not going to be able to remove the colour. The good news, is that our professional pressure washing team can.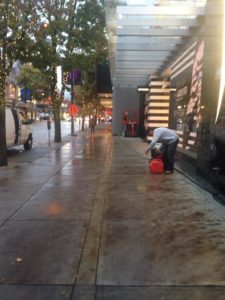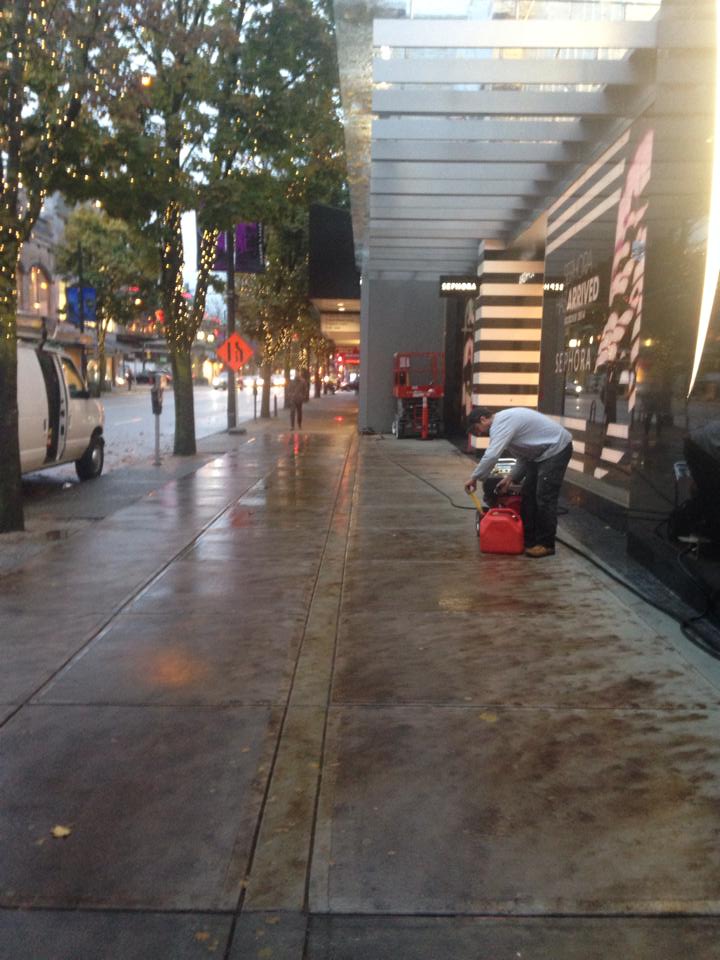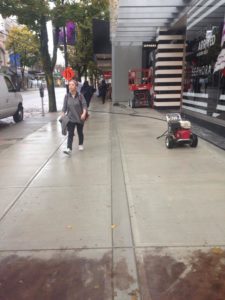 From the images above, you can see what a remarkable difference there is after the sidewalk has been treated. This was all done in one day. Our customer was a store in Vancouver's Downtown who wanted the exterior of their store to look sleek, tidy and attractive to match their brand. They know the value a clean exterior has in attracting customers inside.
If you're concerned about the appearance of the sidewalk, walls or siding around your business, contact our professional pressure washing team today. Ask us about our Annual Maintenance Package which can save you time and money. Pre-arrange all of your pressure washing, window cleaning, awning cleaning in advance to free up your time for what really matters to you and your business.