Window Cleaning in Vancouver
Vancouver is often named one of the most beautiful cities in the world. Why not accept the compliment and keep it looking beautiful by maintaining the exterior of your house or office building? They say first impressions are even more important than you realize.
A first impression is a lasting impression. Why not make a positive first impression on the exterior of your home or building?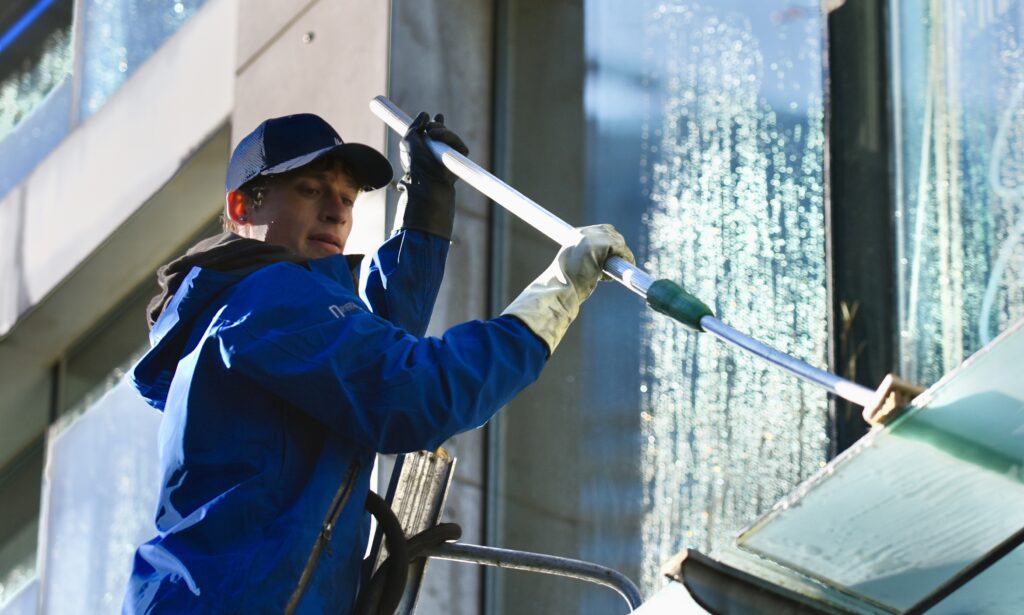 Let the sight of your home or office impress people coming inside or passing by. Our Vancouver window cleaning crew can help maintain the outside of your windows. Ensuring that you continue to enjoy the view from the inside and it looks presentable on the outside too.
Learn more about our window cleaning services by calling 604-909-4711 or completing our contact form. Once we receive your request, we will contact you within the next 48 hours
Why keep the exterior of a home or building clean?
Cleaning your house on the inside routinely come naturally to everyone, but why not pay some attention to the outside? Cleaning the exterior of your home or office building instantly makes it appear more inviting and pleasant to look at.
There are many benefits to having window cleaning done professionally, including improving your curb appeal, stopping bad air quality, better heating efficiency, and, most importantly, enjoying a better view. Imagine how welcoming your home would feel if it was as clean on the outside as inside. Our pro cleaning team can have your windows looking squeaky clean routinely so that you don't have to worry about scheduling window washing services every season. 
As an exterior property cleaning company, our experienced cleaning crew is knowledgeable and has the best practice for external window cleaning. Our company knows exactly what to look for, what to use for the different types of surfaces, and how to clean each surface accordingly. We take pride in our work and would be excited to take on the task of keeping your exteriors clean. 
Professional services for low-rise commercial, townhomes and residential strata buildings in the Vancouver Area. Our crew can help you maintain your windows, ensuring that you continue to enjoy the view from the inside as the seasons change.