Pressure Washing in Vancouver
Are you ready to witness a remarkable transformation for your property? Look no further! IMAGINE Maintenance stands as the unrivalled leader in professional pressure washing solutions in Vancouver, North Vancouver and area, specializing in residential and commercial properties. Our team of experts has accumulated over 18 years of experience, making us the go-to choice for property owners seeking outstanding results and unmatched customer satisfaction.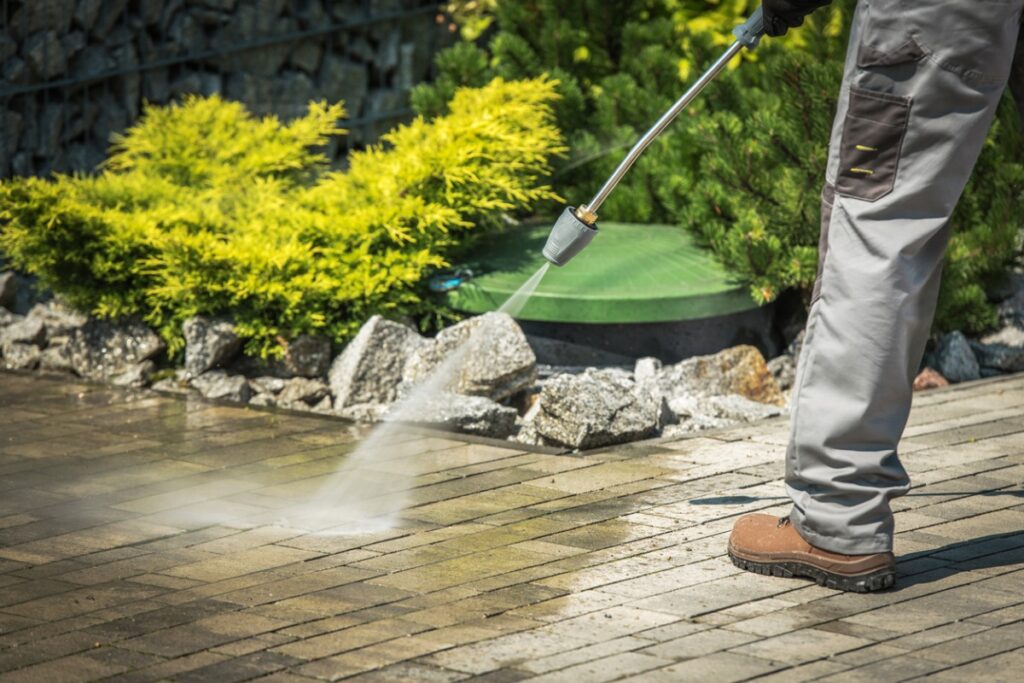 What we do
Our dedicated team of professionals is committed to bringing your vision to life, whether it's revitalizing your house, reinvigorating your driveway, deck, sidewalk or a parkade in your strata building. Breathe a new life into your property with a little power washing TLC!
At IMAGINE Maintenance, we believe that a clean and rejuvenated property has the power to leave a lasting impression – be it your home or a commercial property.
Learn more about our window cleaning services by calling 604-909-4711 or completing our contact form. Once we receive your request, we will contact you within the next 48 hours
Our pro cleaning team is experienced, knowledgeable and has the right equipment available to meet your power washing needs. We ensure that your property receives the highest level of care and attention. Count on us to maximize the potential of your property on every occasion.
Where are we?
We are a company located in Vancouver, providing five-star pressure washing services in this area since 2005. Imagine works in North/West Vancouver, Downtown and Burnaby. So, we are definitely near you.
Benefits of pressure washing:
Transform the look of your fences, play equipment, patios, decks, and more, with our professional cleaning service, leaving them refreshed and rejuvenated.
Eliminate dirt and grime buildup that can lead to the growth of mould and mildew, creating a cleaner and healthier environment.
Clear out unwanted plants and vegetation from gutters and pathways, improving functionality and preventing blockages.
Say goodbye to stains on your driveways and walkways, restoring their beauty and enhancing your property's curb appeal.
Prepare your exterior surfaces to perfection, ensuring they are ready for a flawless painting or staining project, resulting in a professional and long-lasting finish.