To make an online payment through Client Portal click the following link;
https://imaginemaintenanceltd.manageandpaymyaccount.com/
First time making a paying with Client Portal?
You might find these steps helpful…
1 – Log into your client portal with your username and password.
*If you don't have a username and password, email [email protected]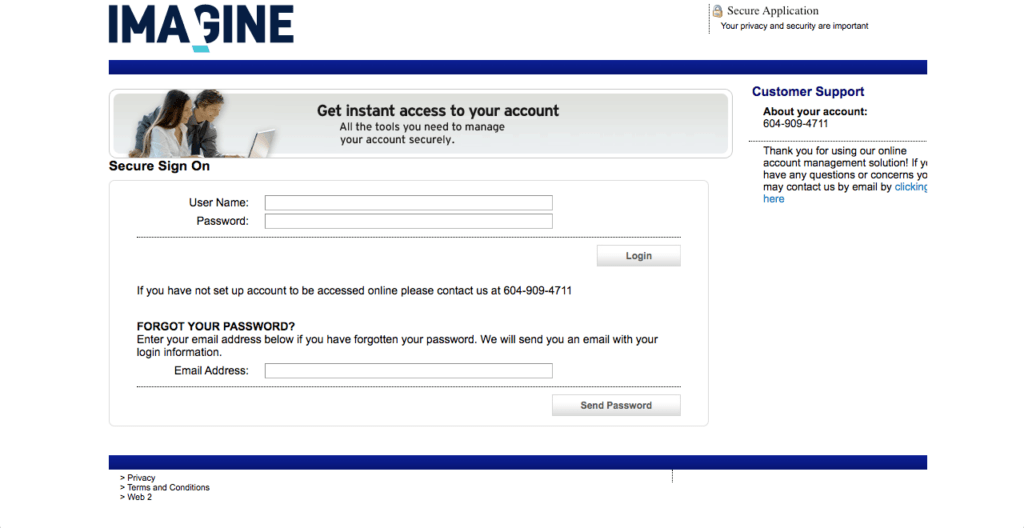 2 – From the Home Page, select Make a Payment.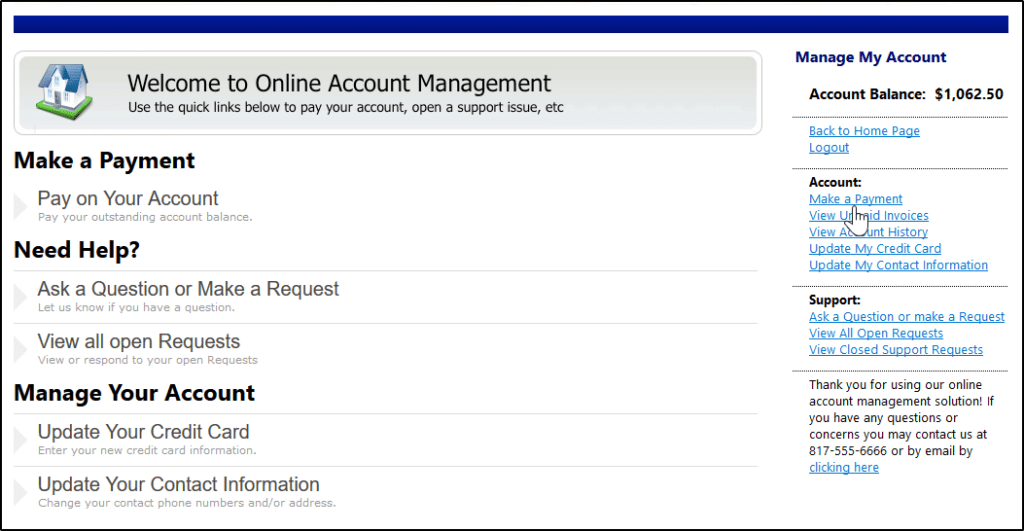 3 – Enter the payment amount or select Pay Account in Full.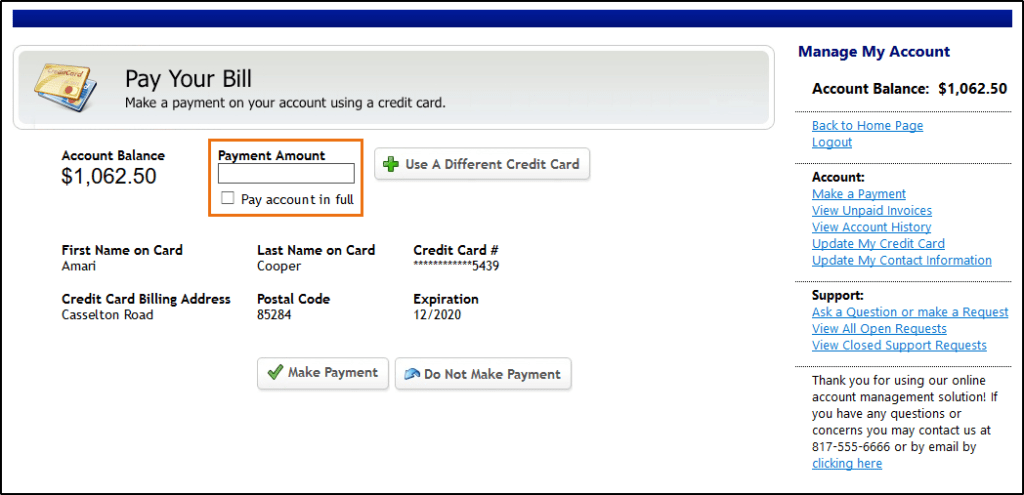 4 – If there is a card on file select Make Payment, If no card is on file enter card details and click Save to get to the screen in step 3.
Log in now to view your invoice or make a payment;
https://imaginemaintenanceltd.manageandpaymyaccount.com/
if you have any questions or trouble please email [email protected]
Thanks.