Black Friday and Cyber Monday just ended, and you forgot to buy someone a present for the holiday season? Not to worry, these stores are sure to have something in store for you. Window shopping sounds like fun, it's always better outside when you can see what's inside. Here are 3 stores in Vancouver that know exactly how to reel you in.
1. Apple Store At Pacific Centre
The new flagship Apple Store opened up at Pacific Centre this November. The store has a clean aesthetic, giving it an extremely minimal and modern feel to it. The store has large floor to ceiling windows, almost making it look like a greenhouse. People walking by can't help but look inside, which means that Apple knows the importance of window washing. The store is designed to be a spectacle, where everyone walking by is drawn to the store. If you're not going inside, you're bound to at least turn your head and take a peak through the store's large windows.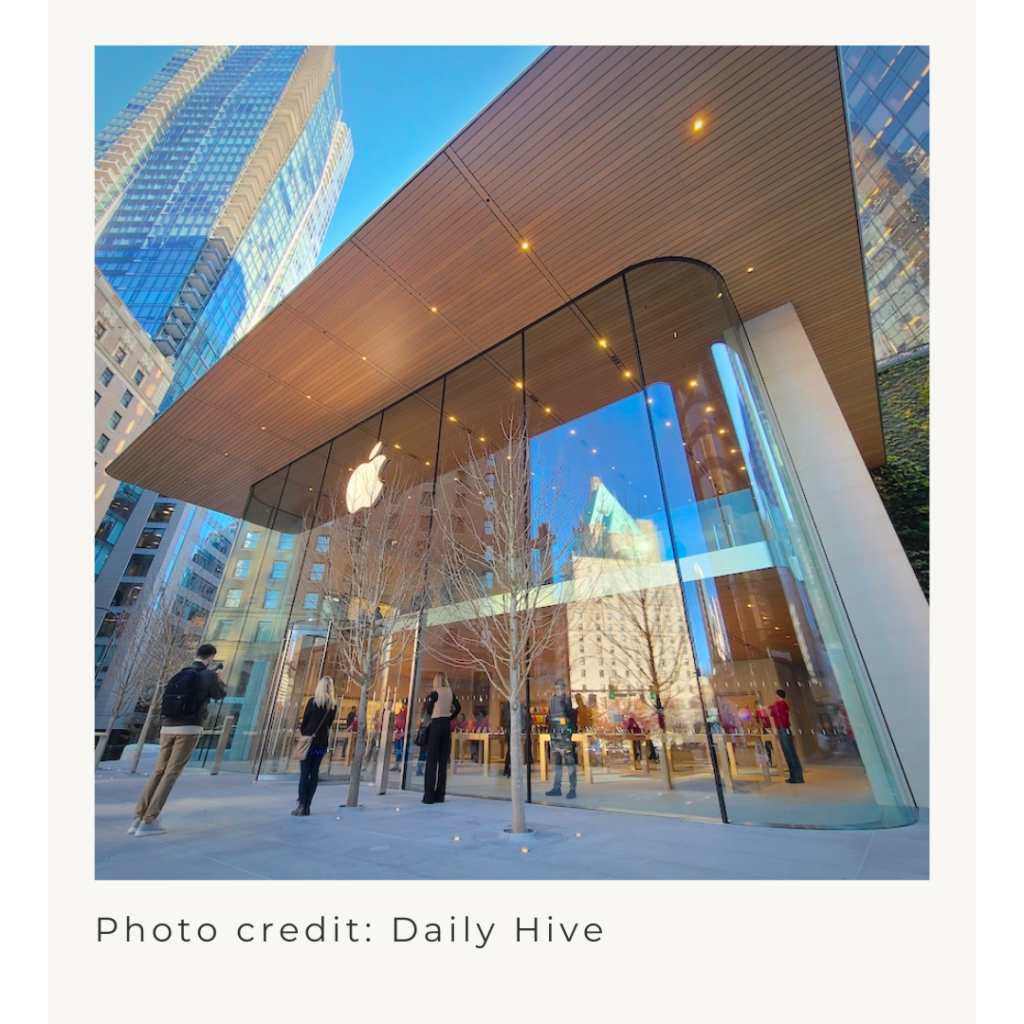 2. Sephora
IMAGINE Maintenance's window cleaners crew have been on site making sure that Sephora stores have squeaky clean windows all the time! The holiday season is a little different, the windows need to look extra clean for shoppers because there are more people walking in and out of stores, as well as window shopping.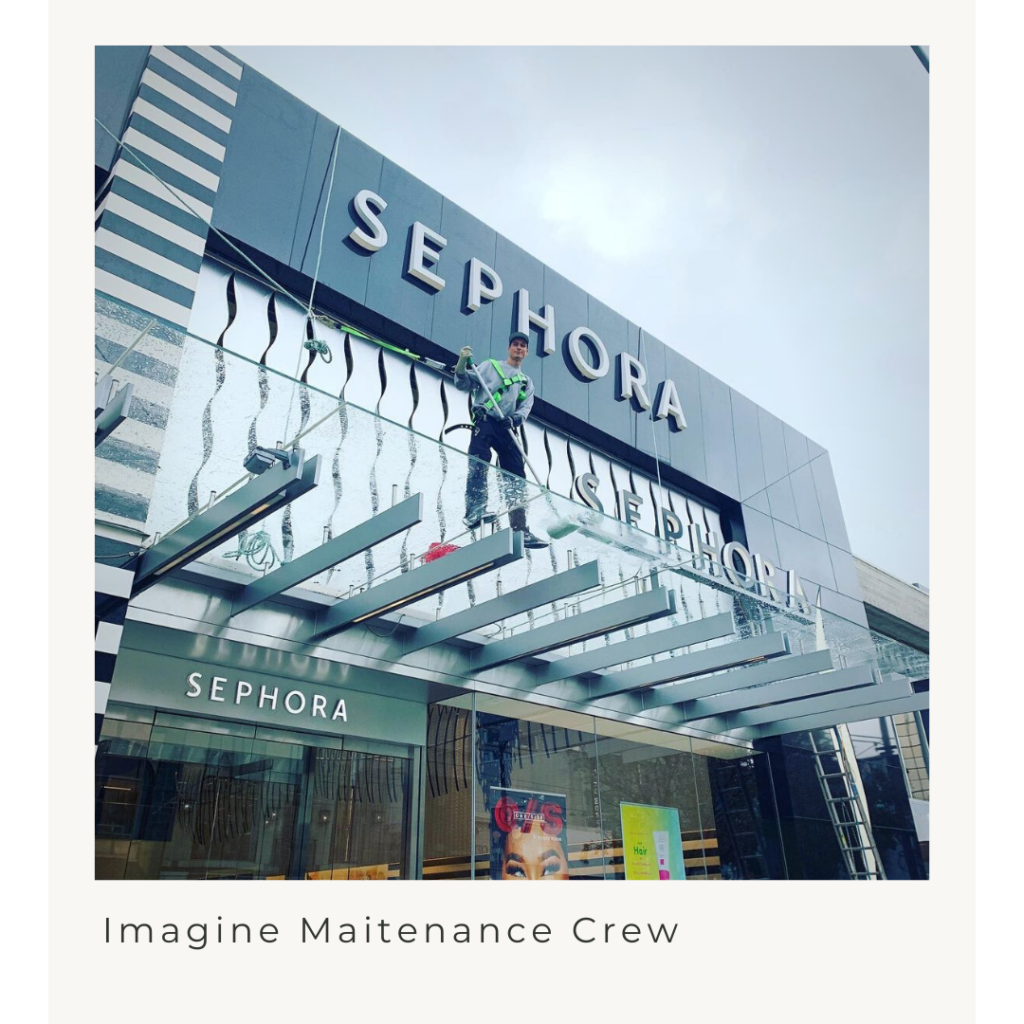 3. Holt Renfrew
Imagine a customer eyeing the perfect Christmas present for a loved one while taking a walk during their lunch break to take in some fresh air. Holt Renfrew is a high fashion and lifestyle retailer that carries luxury designer brands such as Alexander McQueen, Balmain and Chanel. The store has a responsibility to represent the brands it carries. Holt Renfrew knows that neglecting their windows would impact their brand image, as well as the image of the brands they carry. Window cleaning services are a must for any retailer that carries luxury items, especially during the holiday season, which is when a lot of people are looking for presents for their family and friends.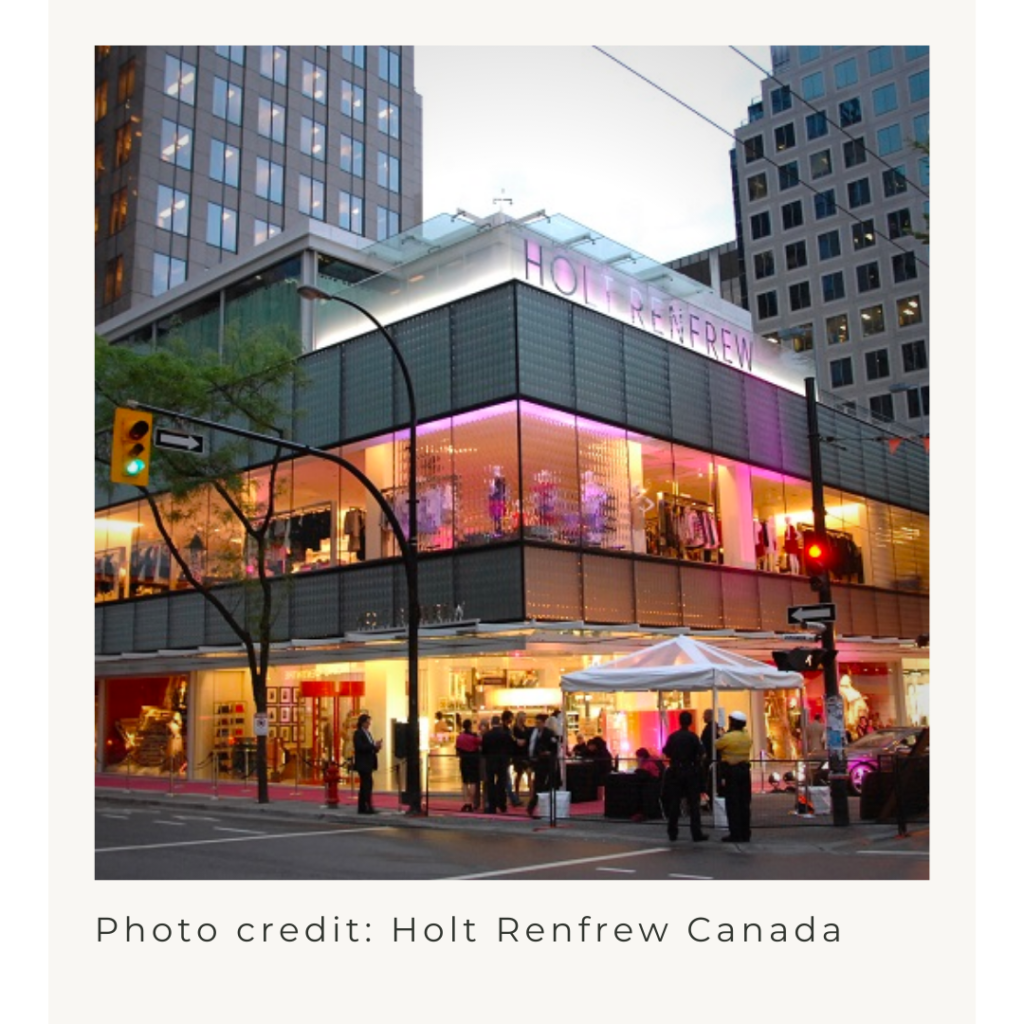 How We Can Help
Is your store getting ready for the holiday season? Does your store need window washing services? Fill out our contact form, and someone from IMAGINE's friendly cleaning crew will be happy to get in touch with you!