Tips for sprucing up your home.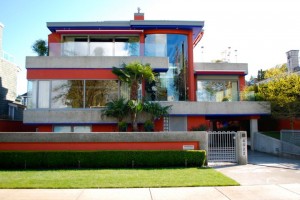 Curb appeal is the attractiveness of your home's exterior when viewed from the street, and is so important because it sets the tone for your entire home. Whether you are listing your home for sale, or keeping up the maintenance as pride of ownership, an inviting exterior creates a welcoming and cared for attitude to buyers or guests.
Assessing
This is a challenging exercise for most everyone, to see their home with the fresh eyes of a buyer. We tend to become accustomed to what we see everyday, including faults. Decide right now to stop thinking of your property as a home, its a house – a commodity you want to sell for the highest dollar possible.
Walk across the street from your home or far enough to get a good view.
1. What is your first impression of the house and yard
2. What are the best features? How can you enhance them?
3. What are the worst features? How can you minimize them?
4. What can you do yourself? What do you need professional help with?
Park where a potential buyer would and walk towards the house, looking around if it were your first visit. Is the approach clean and tidy? Make a list of the problem areas you discover. Tackle clean up and basic repair chores first.
Enhancing
– Kill moss and algae on the house, sidewalks, roof, fence patio, and driveway.
– Clean windows and gutters.
– Mow the lawn, get rid of weeds, edge sidewalks.
– Trim tree limbs that are near or touching the roof
– Polish any hardware
– Touch up cracked paint
– Purchasing a new house address
– Add colourful plants to existing flower beds
– Installing lighting along driveway or sidewalk.
The Front Door
This is the part of your house that says "Welcome." Highlight this area with decorative touches such as adding a small grouping of potted plants. Paint or replace your front door and put out a new welcome mat.
If your home is inviting from the street, people will imagine its attractive inside too. Stay tuned for more in-depth articles and DIY tips for curb appeal.
– See more at: https://imagineservices.ca/blog/how-to-improve-curb-appeal#sthash.Hv5tXqBl.dpuf