Are you looking for a way to increase foot traffic into your business or building? Our commercial customers stand by the fact that an attractive looking property exterior can do wonders for business.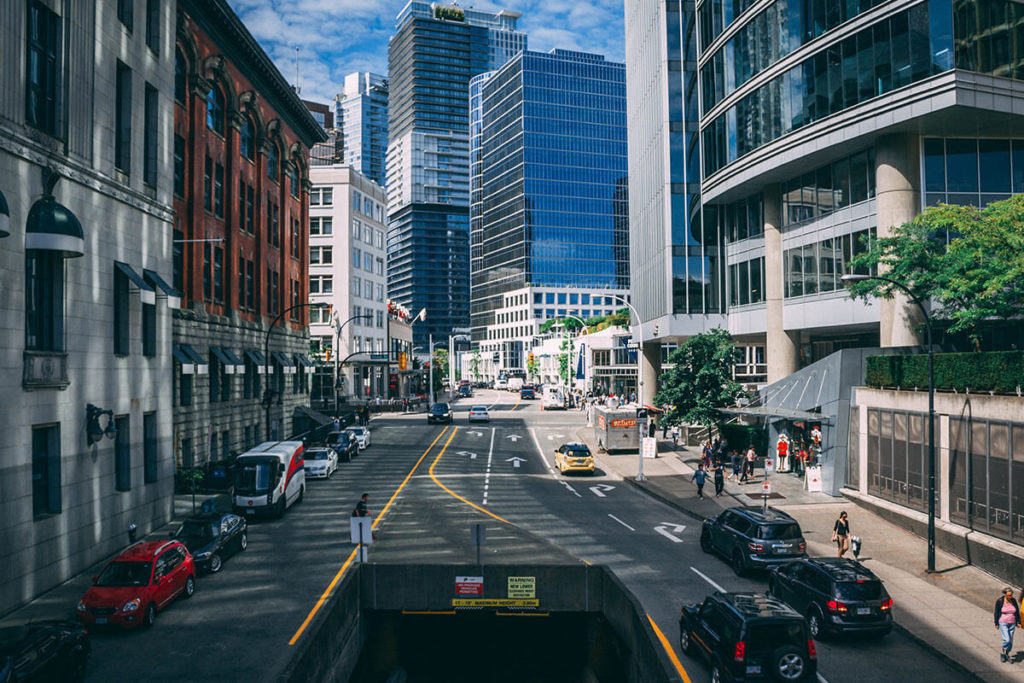 Retail Awning Cleaning
In the summer, Vancouver boasts lovely weather but we shoulder the unique burden of rain forest precipitation that causes algae build up all year round on north facing structures. Scheduling awning cleaning appointments once per season can help keep your entrance looking presentable. We get rid of those high-up piles of leaves and rain streaks to create the curb appeal that your customers expect.
Commercial Window Cleaning
Our years of commercial window cleaning in Vancouver has given us expert knowledge in the types of equipment and skill needed to clean those hard to reach windows, without disrupting business. We pride ourselves on our high level of customer service and have been delighted to receive wonderful feedback from some of our regular clients.
"IMAGINE Maintenance has been maintaining the windows at our flagship location since our grand opening in 2010. Not only was it important to us that our chosen vendor be competitively priced, reliable, insured and with good references, but also to provide a plan for safe work around our inventory. IMAGINE has delivered on every promise and will continue to be our trusted window cleaning vendor."
– A.K. (CONTROLLER, FERRARI MASERATI OF VANCOUVER)
"After reviewing several contractors' proposals we hired IMAGINE Maintenance to perform the exterior window cleaning services at our newest facility on Hastings St. Due to a lack of anchors on the roof, preventing rope-style window cleaning, the previous company was only able to clean the first four floors of our six-floor building. They presented us with a proposal that utilized aerial lifts and ensured that every window would be properly cleaned. Also, their proposal included relevant insurance and WCB documentation, combined with a price that met our budget. I was confident we made the right choice. The work was scheduled for a weekend when we are less busy. The crew did a great job and they even managed to clean the difficult to access windows in the alley. I would not hesitate to recommend IMAGINE Maintenance, we have already booked them for next year!"
– UNION GOSPEL MISSION
This is not a conclusive list of the exterior cleaning services we offer. Whether you're interested in receiving an awning or window cleaning quote, or would like to find out about our other services, simply get in touch with our team of cleaning experts here.