Looking for ways to improve the appearance of your home? And more importantly on a budget? Our years of patio, window, gutter and awning cleaning have made us experts in knowing how to make the outside of a home look great! Here are some simple tips you can implement today.
1. Outdoor Lighting
Brighten up those dark nights with some stylish outdoor light fittings. They are a great way to make your home more welcoming even during the Vancouver's gloomiest of days. As summer is just around the corner, why not try some fairy lights too. But beware, the extra light may highlight some areas that'll need your attention. But don't worry, if you notice you're in need of some a pressure washing or an awning cleaning appointment, we're here!

2. Awning Cleaning
Since we've mentioned awning cleaning – it is a great way to spruce up your curb appeal. Perhaps you've noticed our vans around Downtown Vancouver? If so, we've probably been attending awning cleaning appointments at some of your best loved retails stores and restaurants. Businesses know the impact, freshly cleaned glass and fabric awnings have on creating a positive image. So if they're doing it, why not do the same at your home?
3. Window Plants
Whether you live in an apartment or house, some plant filled window boxes can turn your home into one good enough to star in a fancy home design brochure. The best thing about it? You can tend to the plants through the window from the warmth of your own home. As passers by will be begin to admire your pretty window plants, make sure they don't get distracted by dirty windows. Staying on top of your window cleaning will be a must!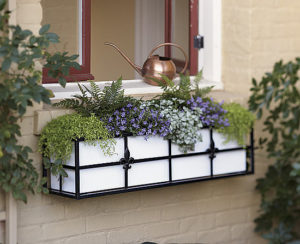 4. Welcome Mat
If you're wanting to make your home more welcoming, there's no better place to start than with a welcome mat. Whether you opt for a traditional one, or a personalized one, you and your guests will feel suitably welcomed every time you reach the front door.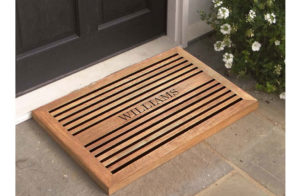 5. Window Shutters
If you're ready for a slightly larger change, try installing some window shutters. Not only do they look great but, for those times in between window cleaning appointments, close the shutters and nobody will see the dirty windows!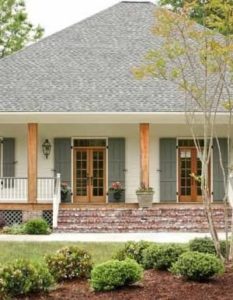 Once you've finished giving your home a mini-makeover, contact us to add the finishing touches. Whether you're interested in multiple exterior cleaning services or just window, gutter or awning cleaning, you can request a quote or appointment using our online form today.